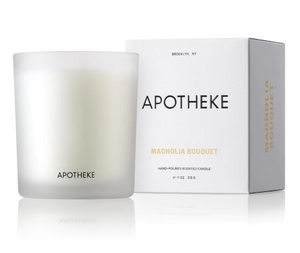 W3.6" x D3.6" x H4.5"
---
If in-stock, available for in-store pickup same day.
---
Multiple delivery options and Toronto warehouse pickup available.

 In-stock now and available for immediate in-store pick-up.

Our signature frosted glass candle fills your room with fresh magnolia and rose enriched by ripe fruit, hints of pepper, and musky woods in a subtle floral bouquet.
Estimated Burn Time: 

 

60-70 hours
Hand poured in Brooklyn